Squeezed By Space In The City – Washington Post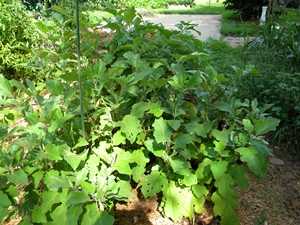 All this can be found in the meager 9 by 5 feet of a sidewalk bed on Capitol Hill that, until Dennis transformed it this spring, held the rotting stump of a fallen street tree. "I saw this space lying fallow," she said. "I decided to turn it into a vegetable garden." As waiting lists for community garden slots expand and the popularity of growing one's own food swells, land-challenged city dwellers have become increasingly inventive in their stabs at urban agriculture.
To read the full article, please visit Squeezed For Space In The City, Green Thumbs Get Inventive
.
Discuss in our forums