Tomato Type Breakdown: Top Picks for Home Growers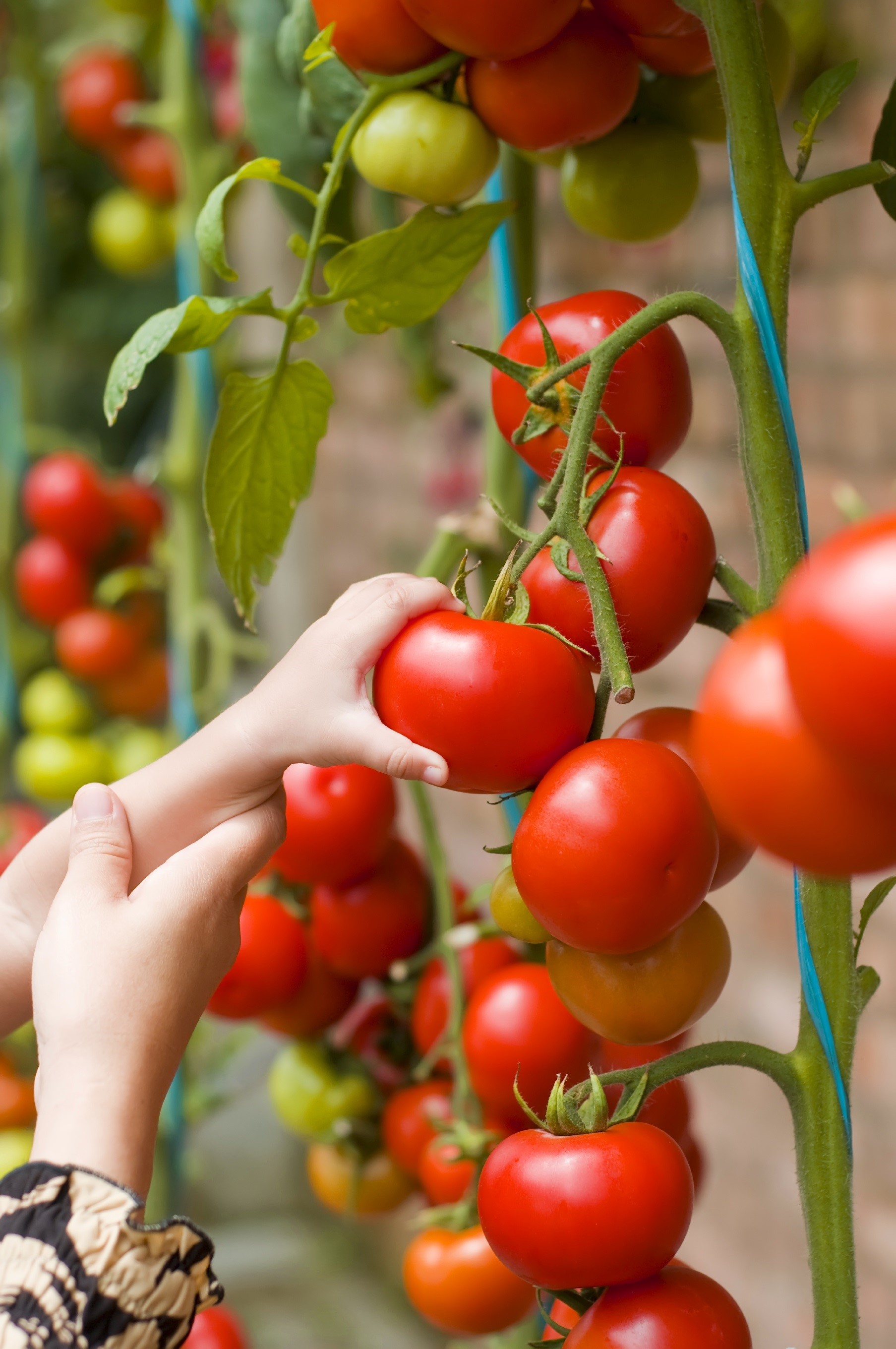 Tomatoes are one of the most varied plants you can put in your vegetable garden. Available in a wide range of shapes, colors, and tastes, there really is something for everyone. But how do you choose what to plant? Here's a quick breakdown of some of the most popular tomatoes gardeners tend to plant, so you can find one that is right for your needs. To make it easier, I decided to divide the list into Hybrids and Heirlooms.
Top Hybrids
Better Boy: These are the classic tomatoes that most people desire. Big, beefy, and bright red, this plant produces loads of big fruit in around 70 days. Better Boy is incredibly popular because of its adaptability and remarkable disease tolerance, allowing it to grow in almost any climate or condition. Juliet: This 60-day indeterminate is popular among growers because it produces a huge crop, ripens fast, and can be used in salads, sauces, soups, and can be easily canned. Though is resembles a plum tomato, Juliets are actually very sweet in taste, which is why they are considered part of the cherry variety. Super Sweet 100: True to their name, these cherry tomatoes are perfect for snacking and in salads because of their sweetness. This plant also produces a large amount of fruit over a long period of time and, because it's a hybrid, it's highly disease resistant. Roma: This determinate plant, which grows to about four to six feet, produces two-ounce fruit in about 75 days. Though they are less tasty for snacking and salads, these tomatoes are widely used in sauces and pastes because their flavor intensifies when cooked. They are also much easier to prepare than other varieties because the flesh is thick and dry with minimal seeds and juice. Early Girl: For growers under a time crunch, Early Girl is the way to go. In just 50 days these indeterminate plants will be teeming with large clusters of five-ounce, bright-red fruit. Early Girl also boasts a strong flavor and aroma, making them incredibly versatile for use all season long. Others to note: Beefsteak, Grape, Celebrity, and Fourth of July.
Top Heirlooms
Brandywine: Brandywine tomatoes are quite possibly the most popular heirloom. This large, pink variety always tops the tasting charts with its rich flavor. Plants take 80 days to mature and can yield fruit between 12 ounces and two pounds. Green Zebra: After 75 days, these unusual yellow-gold tomatoes with dark green stripes are ready to be picked and eaten. The taste has a hint of lemon and lime, uncharacteristic of other varieties. Cherokee Purple: These are late-season tomatoes, with plants taking between 70 and 90 days to reach maturity. But, because of the intense, sweet, wine taste, as well as the rich, unique color, this tomato is one of the most popular at most markets. These are also high-producing indeterminate plants, yielding many beefsteak-sized tomatoes. Amish Paste: This late-season indeterminate produces an oxheart shaped plum tomato within about 85 days. The fruit is deep red and meaty, making it ideal for slicing or sauces. Yellow Pear: An indeterminate, this plant produces a bright yellow, pear-shaped cherry tomato after about 71 days. The unusual size and shape as well as the very sweet taste makes this a favorite for snacking and salads. Others to note: Black Krim, Black Cherry, and Sun Gold. Check out
our recent article
to learn more about tomato terminology. Image by afby71/iStock
Discuss in our forums